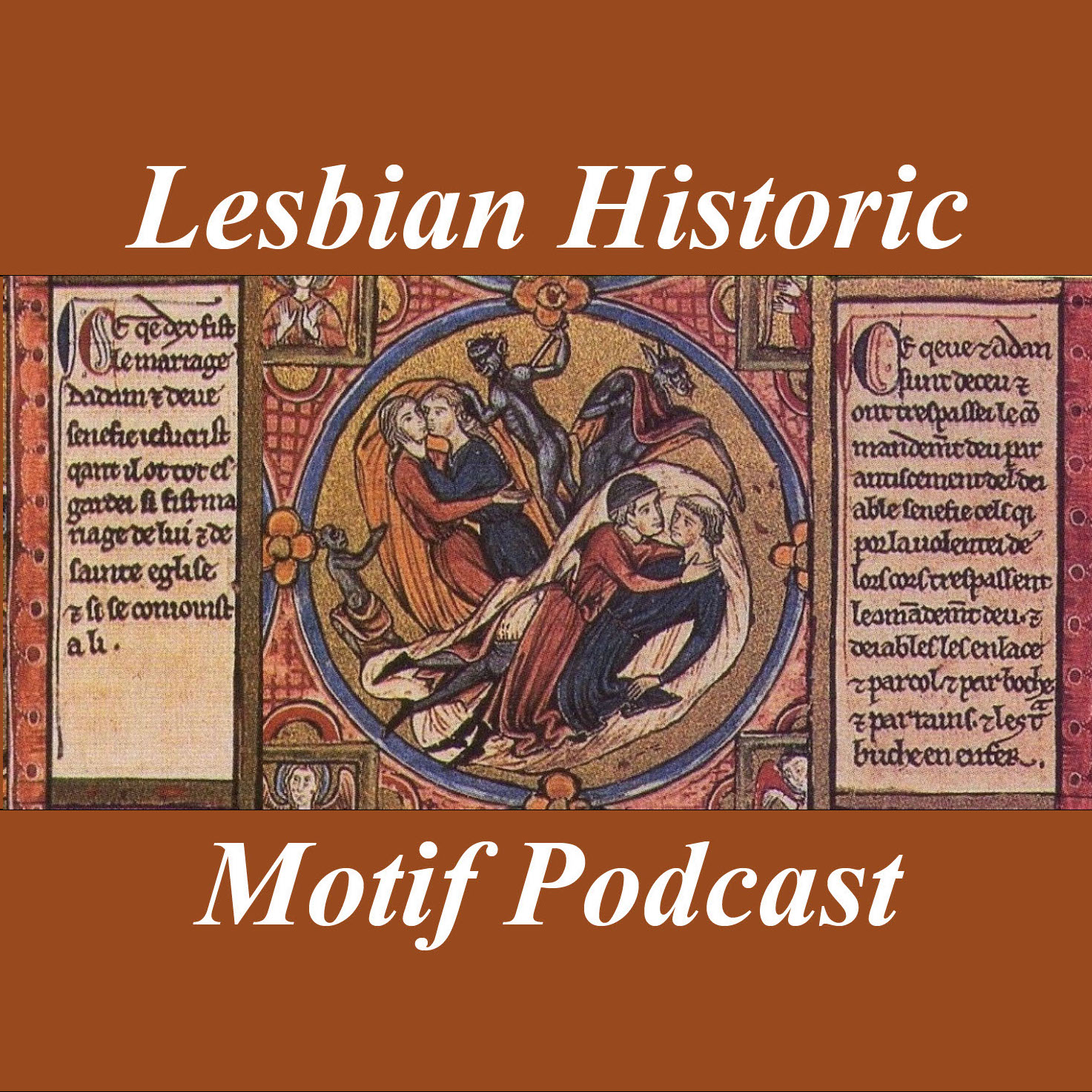 The Evolution of Butch as a Lesbian Signifier
The Lesbian Historic Motif Podcast - Episode 146 with Heather Rose Jones
An investigation across time of how the use of "masculine" clothing developed into a deliberate signal of women's same-sex interests.
A slideshow version of this show is available on our YouTube channel. (This version does not have the re-mastered intro and references to TLT are obsolete.)
In this episode we talk about:
Historic Attitudes Toward Clothing Gender
How Gendered Clothing Confers Gender Characteristics
Cross-gender Garments Signifying Sexual Unruliness
Theatrical Contexts Interpreted as Sexually Desirable to Men but Also to Women
Male-coded Garments in Gender Play Combined with Same-Sex Erotics
Women with Same-Sex Interests Depicted as Behaving Mannishly
The Sartorial Stylings of Amazons and Bluestockings
Lesbians in Riding Habits
"Mannish" Clothing and the Decadent Movement
People and Publications (Links are to LHMP blog posts or podcasts unless otherwise noted)
Other References Used

Albert, Nicole G. 2016. Lesbian Decadence: Representations in Art and Literature of Fin-de-Siècle France. Harrington Park Press. (not yet blogged)
Bennett, Judith and Shannon McSheffrey. 2014. "Early, Exotic and Alien: Women Dressed as Men in Late Medieval London" in History Workshop Journal. 77 (1): 1-25.
Castle, Terry (ed). 2003. The Literature of Lesbianism: A Historical Anthology from Ariosto to Stonewall. Columbia University Press, New York. ISBN 0-231-12510-0
Donoghue, Emma. 1995. Passions Between Women: British Lesbian Culture 1668-1801. Harper Perennial, New York. ISBN 0-06-017261-4
Donoghue, Emma. 2010. Inseparable: Desire Between Women in Literature. Alfred A. Knopf, New York. ISBN 978-0-307-27094-8
Faderman, Lillian. 1981.  Surpassing the Love of Men. William Morrow and Company, Inc., New York. ISBN 0-688-00396-6
Lanser, Susan S. 2014. The Sexuality of History: Modernity and the Sapphic, 1565-1830. University of Chicago Press, Chicago. ISBN 978-0-226-18773-0
A transcript of this podcast is available here.
Links to the Lesbian Historic Motif Project Online
Links to Heather Online