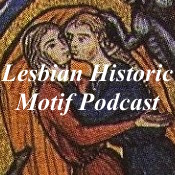 Ordinary Women
The Lesbian Historic Motif Podcast - Episode 1 with Heather Rose Jones
The debut episode of a podcast about women loving women in history and literature and the fiction we write about them.
In this episode we talk about:
Greta von Mösskirch who loved girls in 16th century German
Two 15th century French peasant women, Jehanne and Laurence, whose love affair ended in violence and a lawsuit.
This topic is discussed in one or more entries of the Lesbian Historic Motif Project here:
A transcript of this podcast is available here.
Links to the Lesbian Historic Motif Project Online
Links to Heather Online