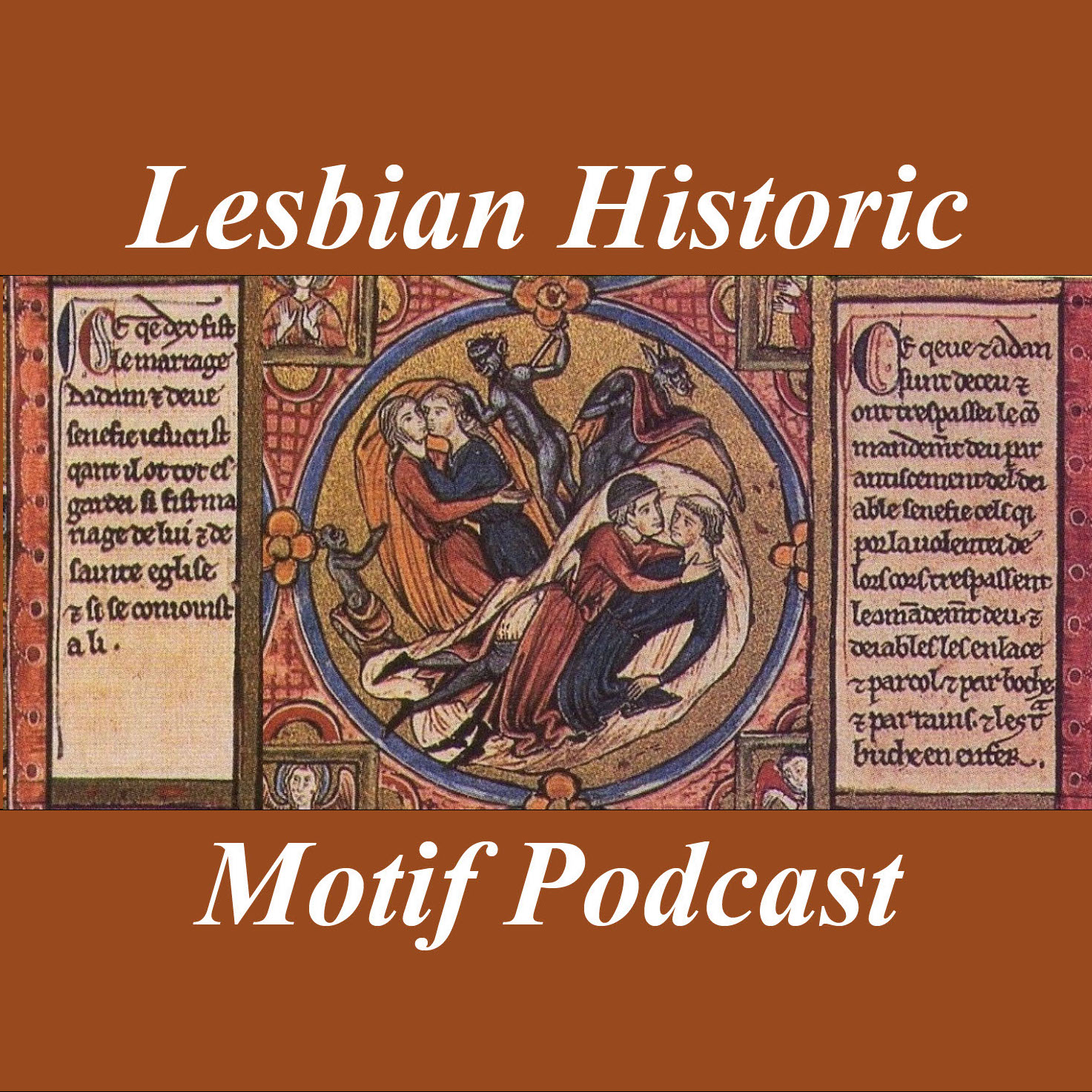 On the Shelf for September 2020
The Lesbian Historic Motif Podcast - Episode 174 with Heather Rose Jones
Your monthly update on what the Lesbian Historic Motif Project has been doing.
In this episode we talk about:
The LHMPodcast is going independent!
Call for submissions for the 2021 LHMP audio short story series. See here for details.
Recent and upcoming publications covered on the blog

Hatem, Mervat. 1986. "The Politics of Sexuality and Gender in Segregated Patriarchal Systems: The Case of Eighteenth- and Nineteenth-Century Egypt" in Feminist Studies vol. 12, no. 2 250-274.
Vanita, Ruth. 2005. "Born of Two Vaginas: Love and Reproduction between Co-Wives in Some Medieval Indian Texts" in GLQ 11:4 547-577.
Phillips, Kim M. & Barry Reay. 2011. Sex Before Sexuality: A Premodern History. Polity Press, Cambridge. ISBN 978-0-7456-2522-5
Duggan, Lisa. 1993. "The Trials of Alice Mitchell: Sensationalism, Sexology and the Lesbian Subject in Turn-of-the-Century America" in Queer Studies: An Interdisciplinary Reader, ed. Robert J. Corber and Stephen Valocchi. Oxford: Blackwell. pp.73-87
*Wahl, Elizabeth Susan. 1999. Invisible Relations: Representations of Female Intimacy in the Age of Enlightenment. Stanford University Press, Stanford. ISBN 0-8047-3650-2
Rizzo, Betty. 1994. Companions without Vows: Relationships among Eighteenth-Century British Women. Athens: University of Georgia Press. ISBN 978-0-8203-3218-5
Vicinus, Martha. 2004. Intimate Friends: Women Who Loved Women, 1778-1928. University of Chicago Press, Chicago. ISBN 0-226-85564-3
Marcus, Sharon. 2007. Between Women: Friendship, Desire, and Marriage in Victorian England. Princeton University Press, Princeton. ISBN 0-691-12835-9

This month's author guest is to be announced.
This month's essay is about 17th century poet Katherine Philips.
New and forthcoming fiction
A transcript of this podcast is available here.
Links to the Lesbian Historic Motif Project Online
Links to Heather Online