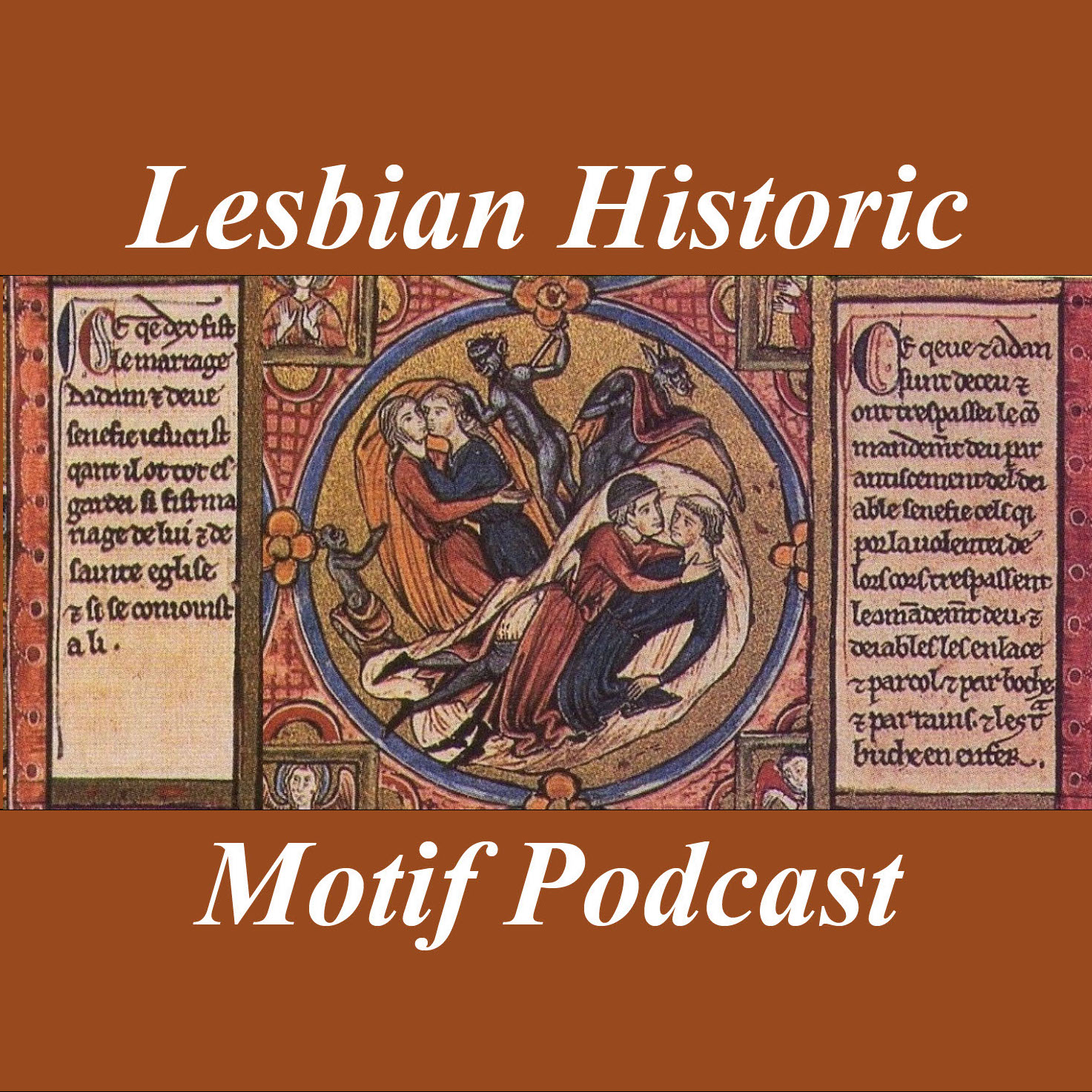 On the Shelf for September 2018
The Lesbian Historic Motif Podcast - Episode 69 with Heather Rose Jones
Your monthly update on what the Lesbian Historic Motif Project has been doing.
In this episode we talk about:
Recent and upcoming publications covered on the blog

Lemay, Helen Rodnite "Human Sexuality in Twelfth- through Fifteenth-Century Scientific Writings"
Janet Todd and Elizabeth Spearing Counterfeit Ladies: The Life and Death of Mary Frith, The Case of Mary Carleton
Charles Whibley A Book of Scoundrels
Nathan Field Amends for Ladies (play)
Thomas Middleton The Roaring Girl (play)
Betty T. Bennett Mary Diana Dods: A Gentleman and a Scholar

Book Shopping for the Blog

Emma Donoghue Poems Between Women: Four Centuries of Love, Romantic Friendship, and Desire
Domna C. Stanton The Defiant Muse: French Feminist Poems from the Middle Ages to the Present
Ian McCormick Secret Sexualities: A Sourcebook of 17th and 18th Century Writing
Huw Osborne (ed) Queer Wales: The History, Culture, and Politics of Queer Life in Wales
Cathryn A. Charnell-White (ed) Beirdd Ceridwen: Blodeugerdd Barddas o Ganu Menywod hyd tua 1800, Ceridwen's Bards: a Bardic Collection of Women's Poems to Around 1800
Randolph Trumbach Sex and the Gender Revolution: Heterosexuality and the Third Gender in Enlightenment London

Announcing this month's author guest, K. Aten
This month's essay topic is: Mary Frith aka Moll Cutpurse
This month's audio short story will be: "Peaceweaver" by Jennifer Nestojko. I also announce that the fiction series will be contining in 2019.
New and forthcoming fiction
Ask Sappho: Jeannelle M. Ferreira on Twitter asks, "Tell us about the Daughters of Bilitis."
A transcript of this podcast is available here.
Links to the Lesbian Historic Motif Project Online
Links to Heather Online