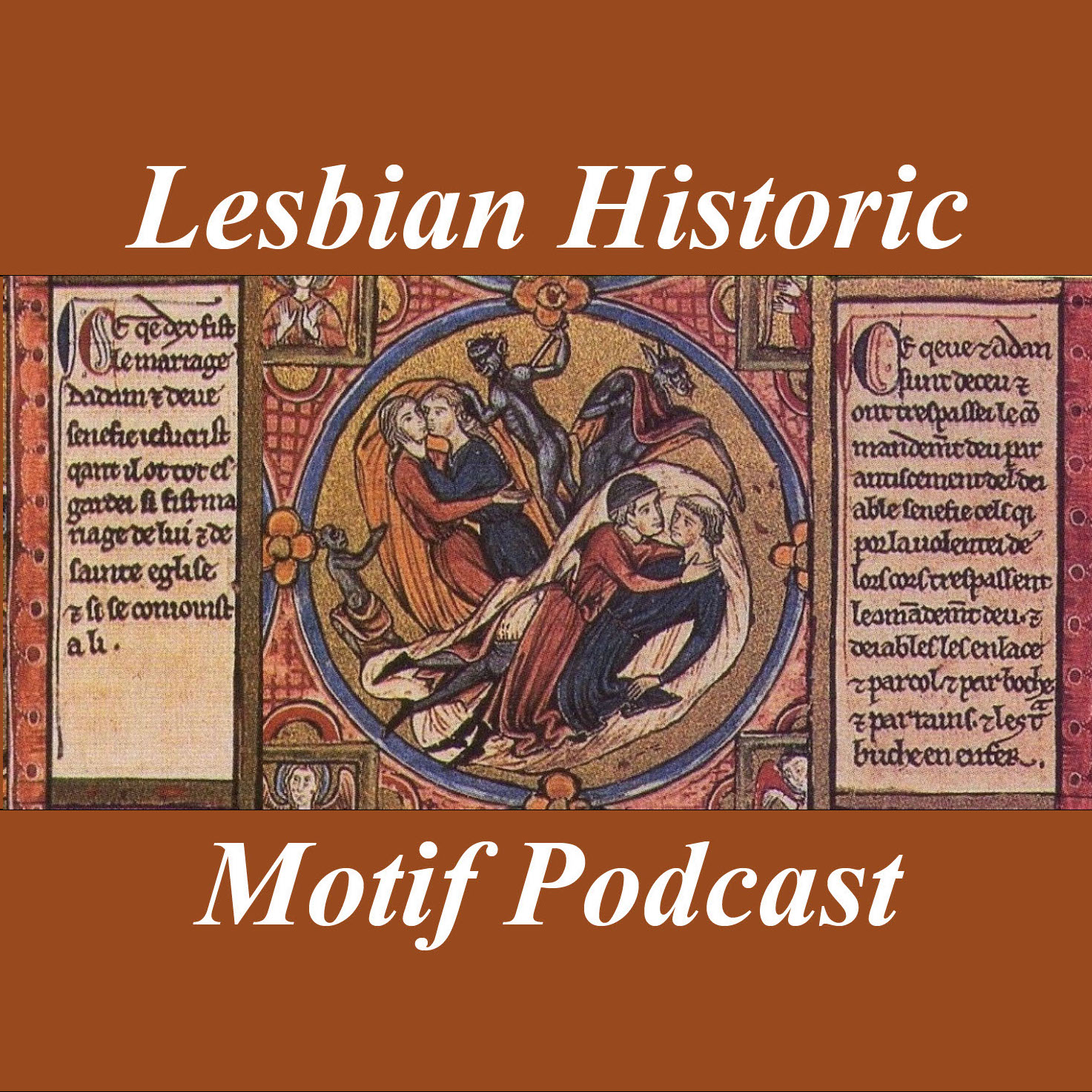 On the Shelf for October 2020
The Lesbian Historic Motif Podcast - Episode 178 with Heather Rose Jones
Your monthly update on what the Lesbian Historic Motif Project has been doing.
In this episode we talk about:
Setting up the new podcast site, links for subscribing via your favorite podcatchers.
The tedium of quarantine
Recent and upcoming publications covered on the blog

Wahl, Elizabeth Susan. 1999. Invisible Relations: Representations of Female Intimacy in the Age of Enlightenment. Stanford University Press, Stanford. ISBN 0-8047-3650-2
Rizzo, Betty. 1994. Companions without Vows: Relationships among Eighteenth-Century British Women. Athens: University of Georgia Press. ISBN 978-0-8203-3218-5
Vicinus, Martha. 2004. Intimate Friends: Women Who Loved Women, 1778-1928. University of Chicago Press, Chicago. ISBN 0-226-85564-3
Marcus, Sharon. 2007. Between Women: Friendship, Desire, and Marriage in Victorian England. Princeton University Press, Princeton. ISBN 0-691-12835-9

Announcing this month's author guest, Samantha Rajaram
This month's essay will be on the Anandrine Society, an almost certainly fictional 18th century French lesbian sex club.
New and forthcoming fiction
Call for submissions for the 2020 LHMP audio short story series. See here for details.
A transcript of this podcast is available here.
Links to the Lesbian Historic Motif Project Online
Links to Heather Online