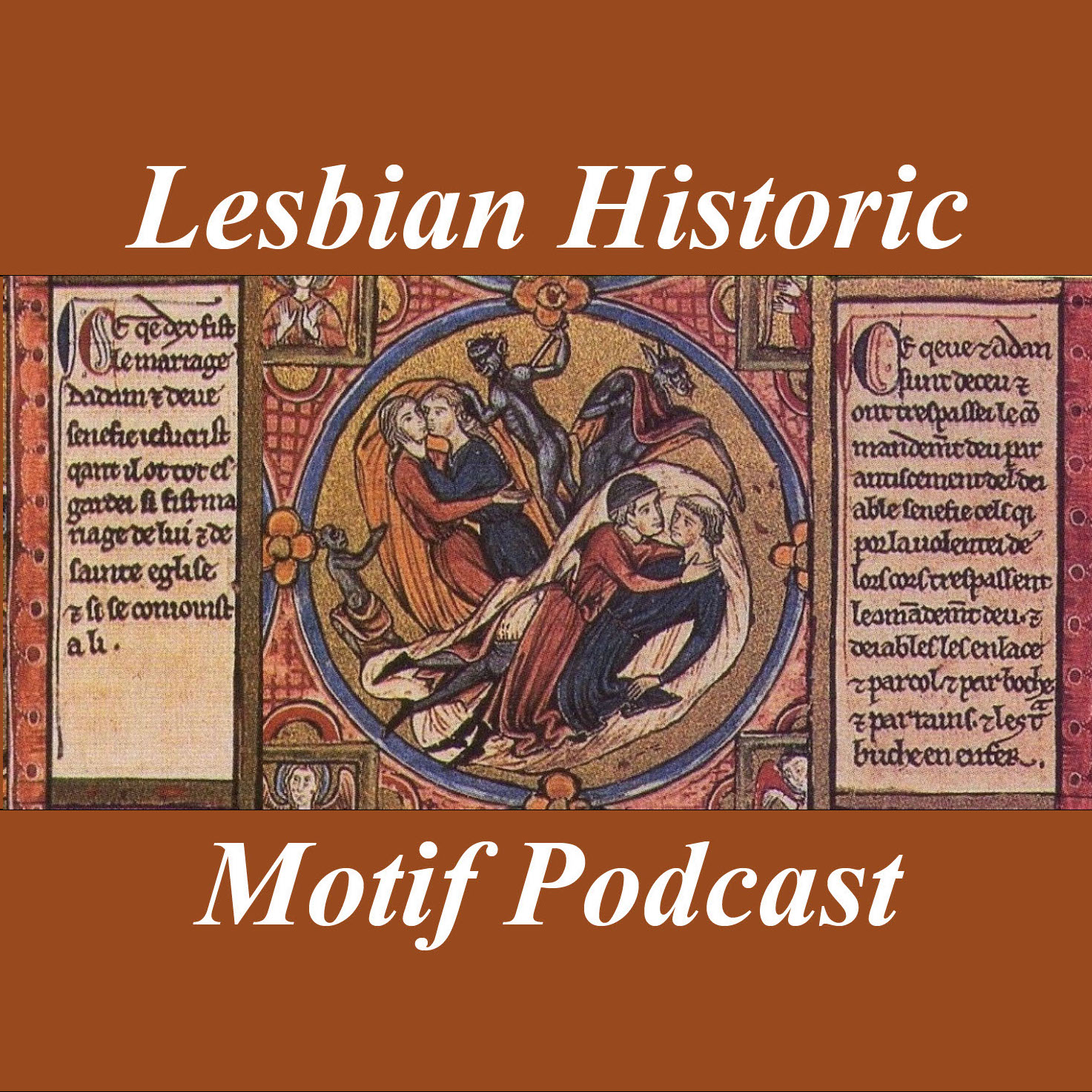 On the Shelf for November 2017
The Lesbian Historic Motif Podcast - Episode 26 with Heather Rose Jones
Your monthly update on what the Lesbian Historic Motif Project has been doing.
In this episode we talk about:
Recent and upcoming publications covered on the blog

Premodern Sexualities - a collection of papers on the history of sexuality
Knighton's Chronicle - a primary text mentioned in the "female knights" essay
Thinking Sex with the Early Moderns - a theory-heavy book on the process of doing the history of sexuality
The Lesbian Premodern - another collection focusing on theory and historiography but specifically looking at lesbian premodern history as a field of study
An article on a medieval English joint memorial brass

Announcing this month's author guest, Farah Mendlesohn, and her debut novel Spring Flowering
New and forthcoming fiction

Still waiting to start this segment.

Ask Sappho: Rose Herman-Pall asks "How did women in history signal to each other that they were Sapphically inclined, especially if they were in marriages to men?"
Call for submissions for the new LHMP audio short story segment. See here for details. See here for details.
A transcript of this podcast is available here.
Links to the Lesbian Historic Motif Project Online
Links to Heather Online