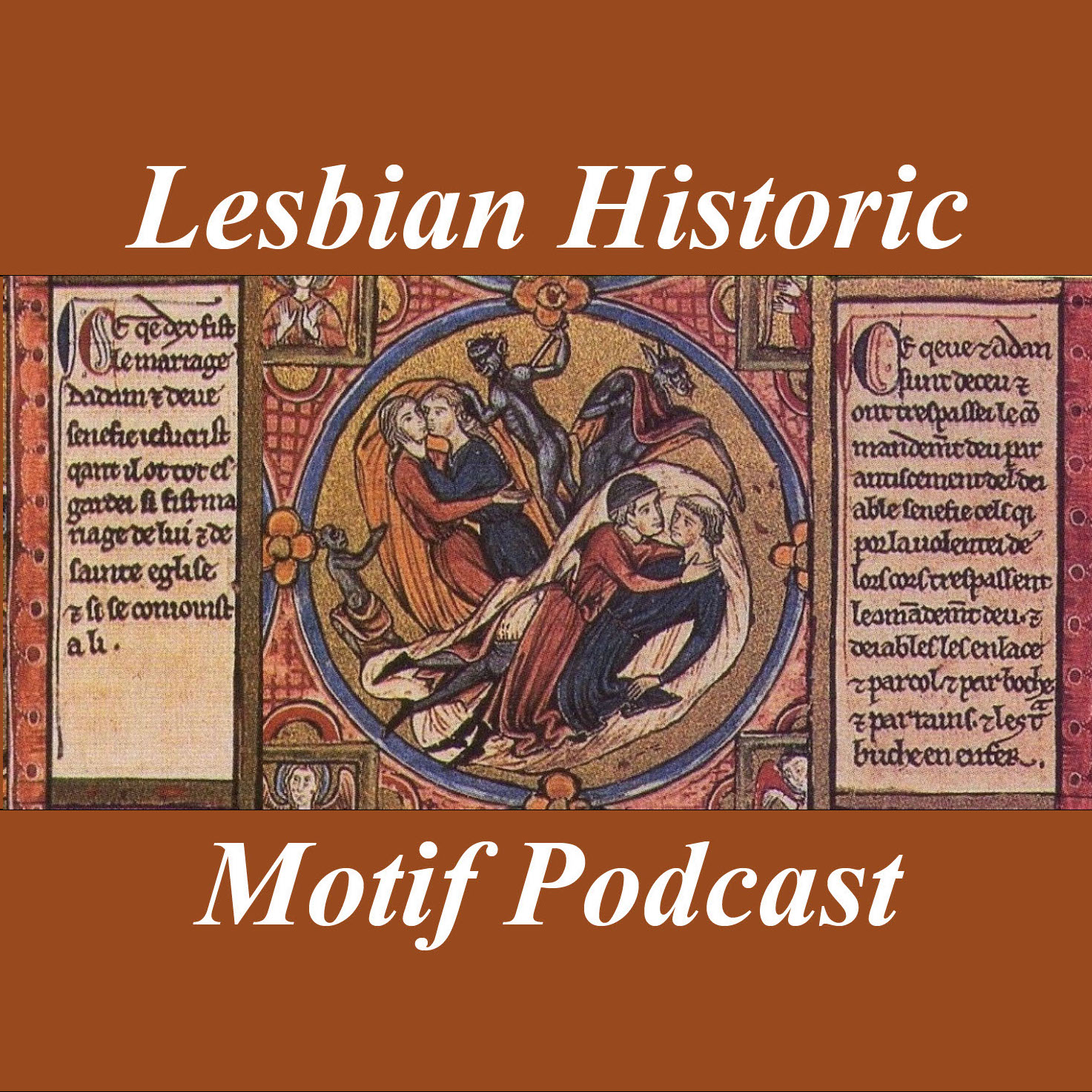 On the Shelf for May 2020
The Lesbian Historic Motif Podcast - Episode 156 with Heather Rose Jones
Your monthly update on what the Lesbian Historic Motif Project has been doing.
In this episode we talk about:
Book Events in the Time of Quarantine
Recent and upcoming publications covered on the blog

Smith-Rosenberg, Carroll. 1975. "The Female World of Love and Ritual: Relations between Women in Nineteenth-Century America" in Signs vol. 1, no. 1 1-29.
Vicinus, Martha. 1984. "Distance and Desire: English Boarding-School Friendships" in Signs vol. 9, no. 4 600-622.
Faderman, Lillian. 1999. "Surpassing the Love of Men Revisited" in The Harvard Gay & Lesbian Review 6.2 p.26.
Bodek, Evely Gordon. 1976. "Salonières and Bluestockings: Educated Obsolescence and Germinating Feminism" in Feminist Studies vol 3 no. 3/4 185-199.
Garber, Marjorie. 1992. Vested Interests: Cross-Dressing and Cultural Anxiety. Routledge, New York. ISBN 0-415-91951-7
Halberstam, Judith (Jack). 1997. Female Masculinity. Duke University Press, Durham. ISBN 978-1-4780-0162-1
Herrmann, Anne. 1992. "Imitations of Marriage: Crossdressed Couples in Contemporary Lesbian Fiction" in Feminist Studies vol. 18 no. 3 609-624.
Hindmarch-Watson, Katie. 2008. "Lois Schwich, the Female Errand Boy: Narratives of Female Cross-Dressing in Late-Victorian London" in GLQ 14:1, 69-98.

Book Shopping Titles

European Sexualities, 1400-1800 by Katherine Crawford
Never Married: Singlewomen in Early Modern England by Amy M. Froide
Invisible Relations: Representations of Female Intimacy in the Age of Enlightenment by Elizabeth Susan Wahl
Companions Without Vows: Relationships Among Eighteenth-Century British Women</em by Betty Rizzo
A Queer History of the United States by Michael Bronski
Out of the Past: Gay and Lesbian History from 1869 to the Present by Neil Miller
The Time Traveler's Guide to Restoration Britain by Ian Mortimer
Dress in the Age of Jane Austen: Regency Fashion by Hilary Davidson
Women's Friendship in Literature by Janet Todd

Announcing this month's author guest, Janet Todd
This month's essay: Aphra Behn (reprise)
Fiction Series: "Cardinal's Gambit" by Catherine Lundoff
New and forthcoming fiction
A transcript of this podcast is available here.
Links to the Lesbian Historic Motif Project Online
Links to Heather Online