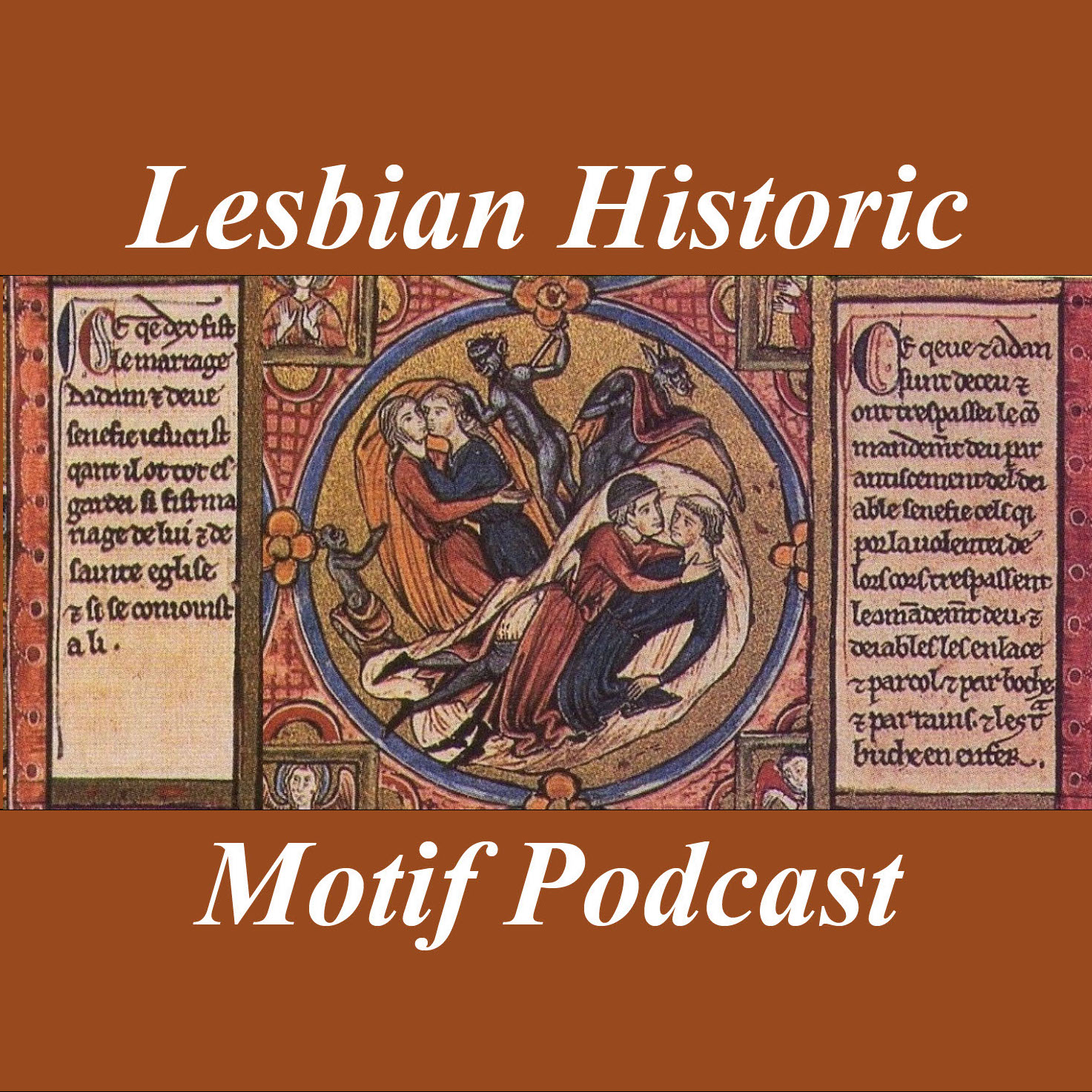 On the Shelf for March 2020
The Lesbian Historic Motif Podcast - Episode 148 with Heather Rose Jones
Your monthly update on what the Lesbian Historic Motif Project has been doing.
In this episode we talk about:
In the spring, a historian's fancy lightly turns to thoughts of...historic gardening.
Recent and upcoming publications covered on the blog

Andreadis, Harriette. 1989. "The Sapphic-Platonics of Katherine Philips, 1632-1664" in Signs: Journal of Women in Culture and Society 15(1):34-60.
Gubar, Susan. 1984. "Sapphistries" in Signs vol. 10, no. 1 43-62.
Hallett, Judith. 1979. "Sappho and Her Social Context: Sense and Sensuality. in Signs 4: 447-464.
Stigers, Eva Stehle. 1979. "Romantic Sensuality, Poetic Sense: A Response to Hallett on Sappho" in SIgns vol 4, no 3: 465-471.
Katz, Marilyn A. 2000. "Sappho and Her Sisters: Women in Ancient Greece" in Signs vol. 25, no. 2 505-531.
Bray, Alan. 2003. The Friend. Chicago, University of Chicago Press. 978-0-226-07181-7
Verini, Alexandra. 2016. "Medieval Models of Female Friendship in Cristine de Pizan's The Book of the City of Ladies and Margery Kempe's The Book of Margery Kempe" in Feminist Studies vol. 42, no. 2 365-391.
Lasser, Carol. 1988. "'Let Us Be Sisters Forever': The Sororal Model of Nineteenth-Century Female Friendship" in Signs vol. 14, no. 1 158-181.
Moore, Lisa. 1992. "'Something More Tender Still than Friendship': Romantic Friendship in Early-Nineteenth-Century England" in Feminist Studies vol. 18, no. 3 499-520.

Announcing this month's guest, Catherine Lundoff talking about Queen of Swords Press
New and forthcoming fiction
A transcript of this podcast is available here.
Links to the Lesbian Historic Motif Project Online
Links to Heather Online