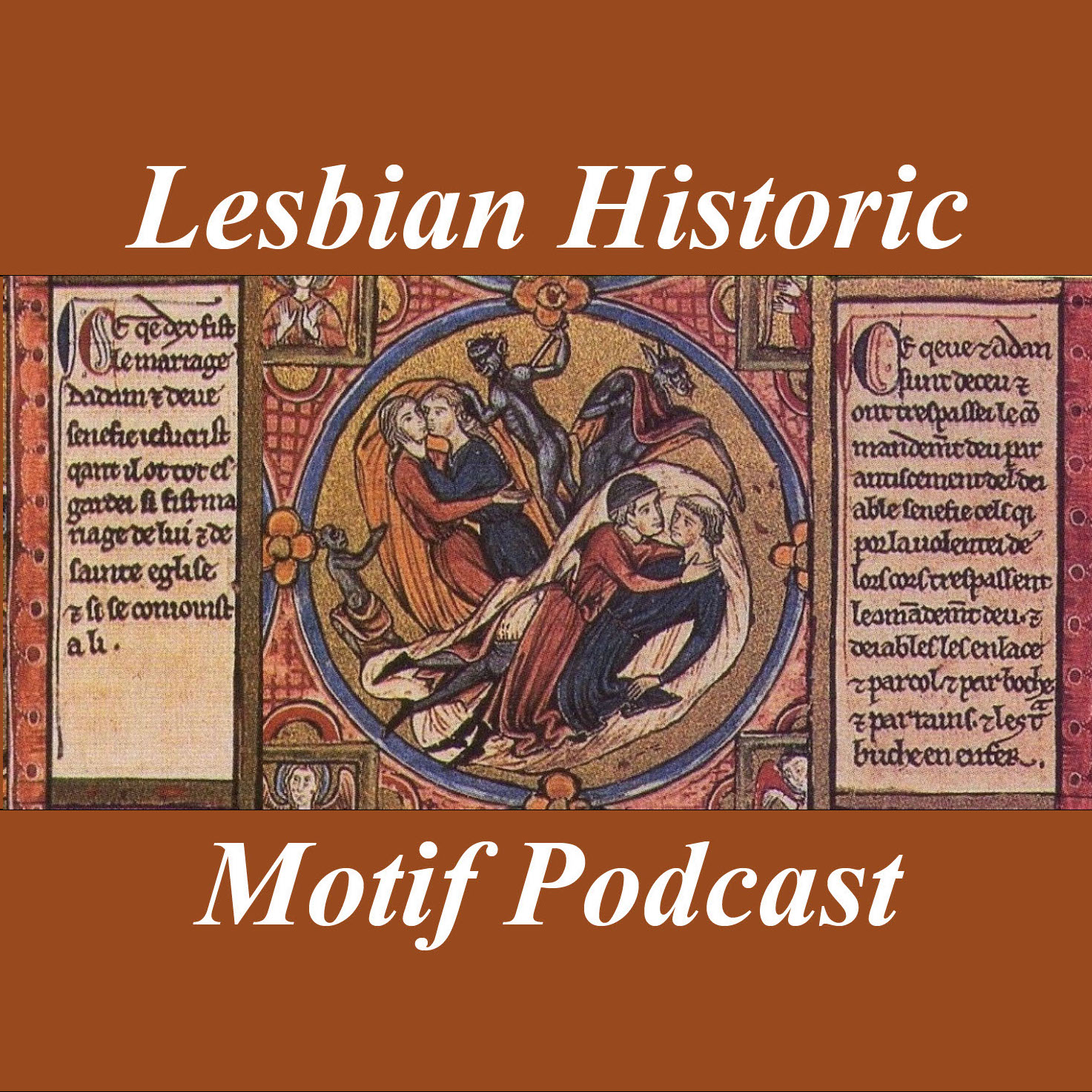 On the Shelf for June 2019
The Lesbian Historic Motif Podcast - Episode 108 with Heather Rose Jones
Your monthly update on what the Lesbian Historic Motif Project has been doing.
In this episode we talk about:
My recent conferences
Recent and upcoming publications covered on the blog

Frankfurter, David. 2001. "The Perils of Love: Magic and Countermagic in Coptic Egypt" in Journal of the History of Sexuality vol.10 no. 3/4 480-500.
Horváth, Aleksandra Djaji?. 2011. 'Of Female Chastity and Male Arms: The Balkan 'Man-Woman' in the Age of the World Picture" in Journal of the History of Sexuality vol. 20 no. 2 358-381.
Sienna, Noam (ed). 2019. A Rainbow Thread: An Anthology of Queer Jewish Texts from the First Century to 1969. Print-O-Craft, Philadelphia. ISBN 978-0-9905155-6-2
Loughlin, Marie H. 2014. Same-Sex Desire in Early Modern England, 1550-1735: An Anthology of Literary Texts and Contexts. Manchester: Manchester University Press. ISBN 978-0-7190-8208-5
Ehrenhalt, Lizzie and Tilly Laskey (eds). 2019. Precious and Adored: The Love Letters of Rose Cleveland and Evangeline Simpson Whipple, 1890-1918. Minnesota Historical Society Press, St. Paul. ISBN 978-1-68134-129-3
Abbouchi, Mounawar. 2018. "Yde and Olive" in Medieval Feminist Forum: A Journal of Gender and Sexuality, vol 8.
Perret, Michele. 1985. "Travesties et Transsexuelles: Yde, Silence, Grisandole, Blanchandine" in Journal of the History of Sexuality 25:3 pp.328-340

Book Shopping for the blog

Illicit Sex: Identity Politics in Early Modern Culture edited by Thomas Dipiero and Pat Gil
The Single Woman in Medieval and Early Modern England: Her Life and Representation edited by Laurel Amtower and Dorothea Kehler
The Unspeakable, Gender and Sexuality in Medieval Literature 1000-1400 by Victoria Blud

This month's guest is Anna Clutterbuck-Cook
This month's essay topic is: Emily Dickenson in movies
New and forthcoming fiction
A transcript of this podcast is available here.
Links to the Lesbian Historic Motif Project Online
Links to Heather Online