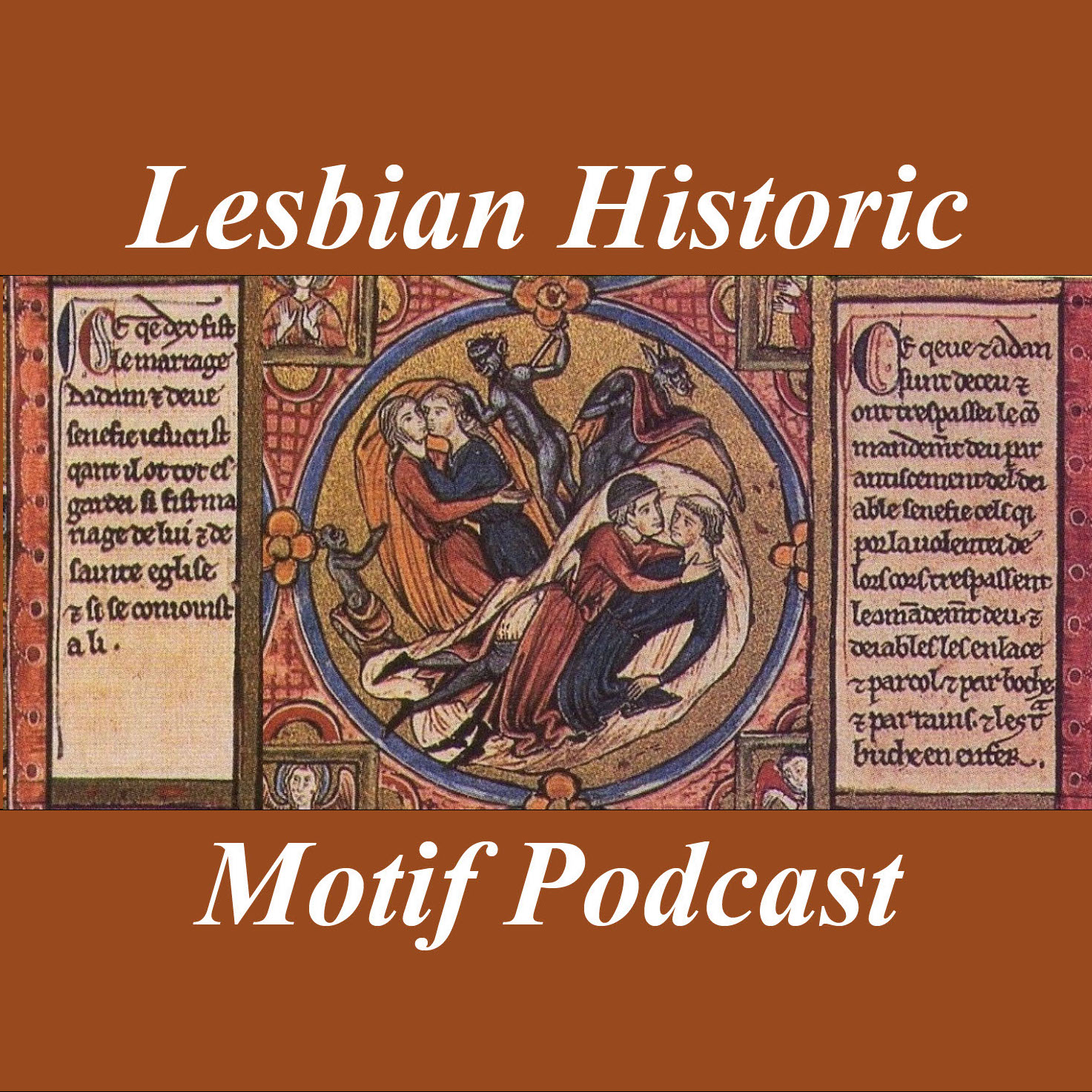 On the Shelf for July 2019
The Lesbian Historic Motif Podcast - Episode 113 with Heather Rose Jones
Your monthly update on what the Lesbian Historic Motif Project has been doing.
In this episode we talk about:
Call for submissions for the 2020 LHMP audio short story series. See here for details.
Call for submissions for Bi Bookish Babe's anthology of stories about lgbtq+ women in history. See here for details.
Recent and upcoming publications covered on the blog

Ehrenhalt, Lizzie and Tilly Laskey (eds). 2019. Precious and Adored: The Love Letters of Rose Cleveland and Evangeline Simpson Whipple, 1890-1918. Minnesota Historical Society Press, St. Paul. ISBN 978-1-68134-129-3
Abbouchi, Mounawar. 2018. "Yde and Olive" in Medieval Feminist Forum: A Journal of Gender and Sexuality, vol 8.
Roos, Lena. 2017. "Cross-dressing among medieval Ashkenazi Jews: Confirming challenged group borders" in Nordisk judaistik / Scandinavian Jewish Studies vol 28 no. 2. 4-22
Blud, Victoria. 2017. The Unspeakable, Gender and Sexuality in Medieval Literature 1000-1400. D.S. Brewer, Cambridge. ISBN 978-1-84384-468-6
Morrison, Susan Signe. 2017. A Medieval Woman's Companion. Oxbow Books, Oxford. ISBN 978-1-78570-079-8
Lowerre, Sandra. 2004. "To Rise Beyond Their Sex: Female Cross-Dressing Saints in Caxton's Vitas Patrum" in Thomas Honegger (ed). Riddles, Knights and Cross-dressing Saints: Essays on Medieval English Language and Literature. Peter Lang, Bern. ISBN 3-03910-392-X

Book Shopping for the blog
This month's author guest is K.J. Charles
This month's essay topic is: Singlewomen and what they suggest about lesbian possibilities
New and forthcoming fiction
A transcript of this podcast is available here.
Links to the Lesbian Historic Motif Project Online
Links to Heather Online