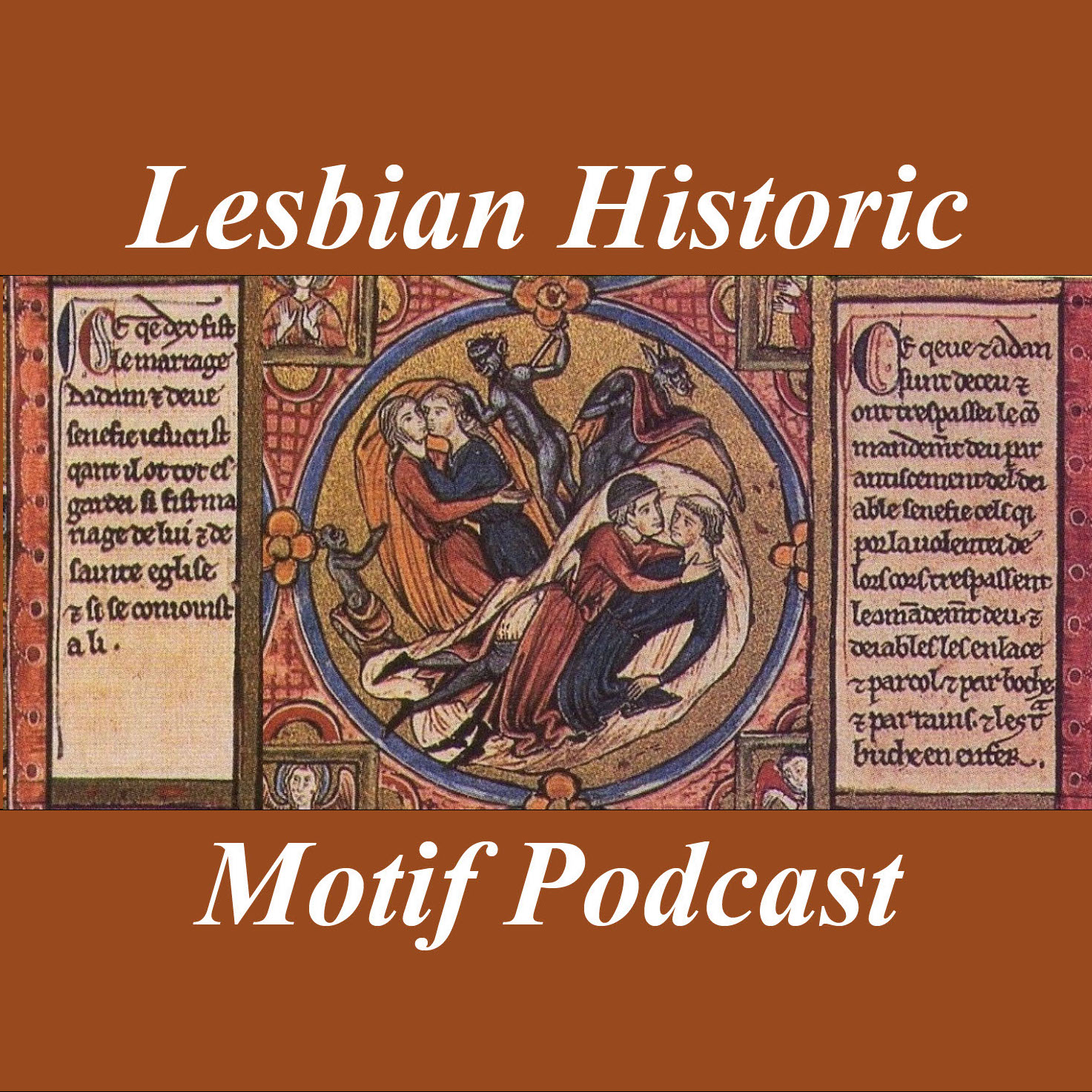 On the Shelf for April 2020
The Lesbian Historic Motif Podcast - Episode 152 with Heather Rose Jones
Your monthly update on what the Lesbian Historic Motif Project has been doing.
In this episode we talk about:
Living through historic times
Individualism versus community in history and the present
How your podcast host is coping
Recent and upcoming publications covered on the blog

Bray, Alan. 2003. The Friend. Chicago, University of Chicago Press. 978-0-226-07181-7
Verini, Alexandra. 2016. "Medieval Models of Female Friendship in Cristine de Pizan's The Book of the City of Ladies and Margery Kempe's The Book of Margery Kempe" in Feminist Studies vol. 42, no. 2 365-391.
Lasser, Carol. 1988. "'Let Us Be Sisters Forever': The Sororal Model of Nineteenth-Century Female Friendship" in Signs vol. 14, no. 1 158-181.
Moore, Lisa. 1992. "'Something More Tender Still than Friendship': Romantic Friendship in Early-Nineteenth-Century England" in Feminist Studies vol. 18, no. 3 499-520.
Smith-Rosenberg, Carroll. 1975. "The Female World of Love and Ritual: Relations between Women in Nineteenth-Century America" in Signs vol. 1, no. 1 1-29.
Vicinus, Martha. 1984. "Distance and Desire: English Boarding-School Friendships" in Signs vol. 9, no. 4 600-622.
Faderman, Lillian. 1999. "Surpassing the Love of Men Revisited" in The Harvard Gay & Lesbian Review 6.2 p.26.
Bodek, Evely Gordon. 1976. "Salonières and Bluestockings: Educated Obsolescence and Germinating Feminism" in Feminist Studies vol 3 no. 3/4 185-199.

Announcing this month's author guest, Edale Lane
New and forthcoming fiction
A transcript of this podcast is available here.
Links to the Lesbian Historic Motif Project Online
Links to Heather Online