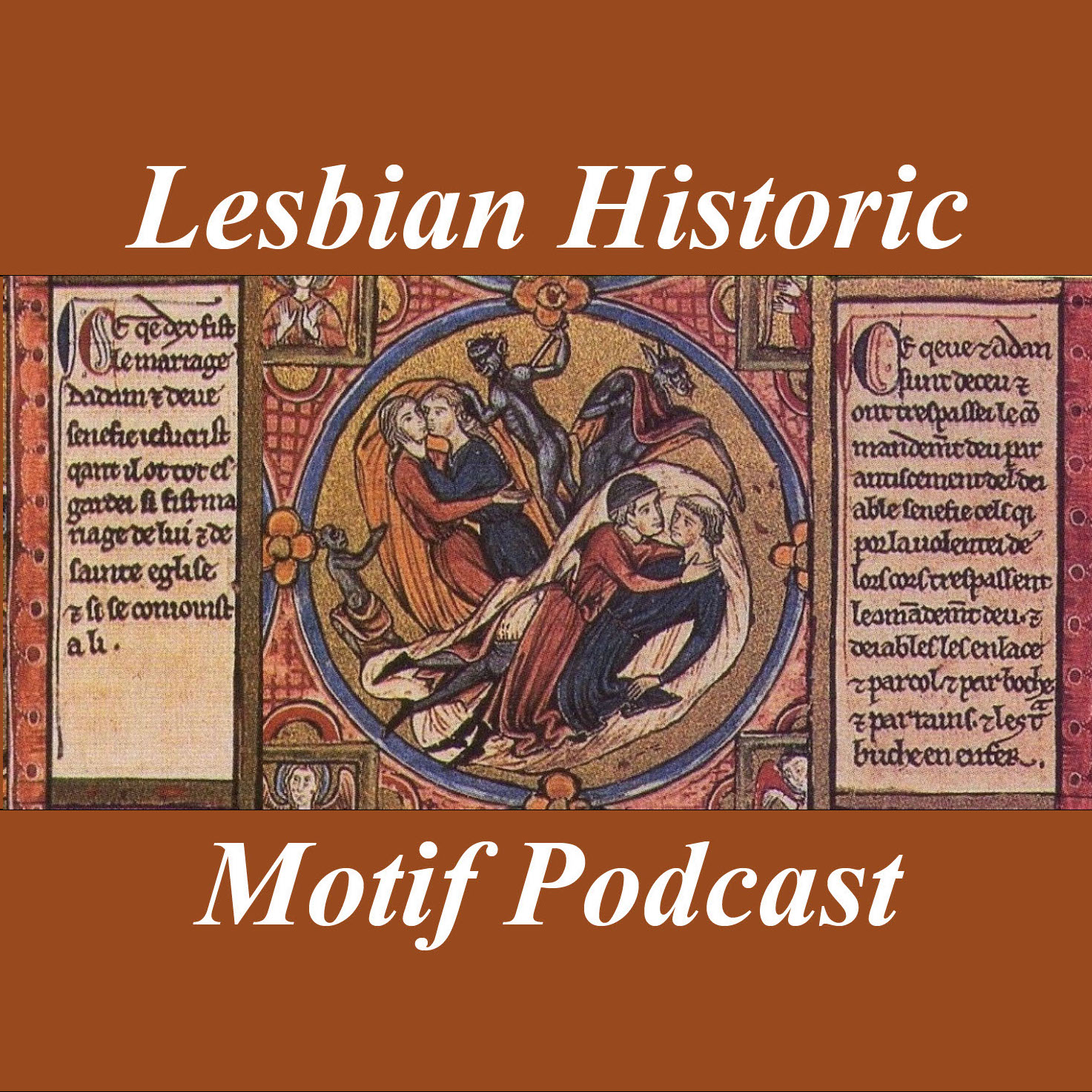 Medieval Love Poetry
The Lesbian Historic Motif Podcast - Episode 8 with Heather Rose Jones
This episode looks at examples of courtly love--both in poetry and in prose--expressed between two women, or by two female characters.
In this episode we talk about:
The context and conventions of the "courtly love" genre
The problems of relating the sentiments expressed in courtly love literature to everyday lives and experiences
Scholarly blind spots when interpreting same-sex expressions of courtly love
Love, desire, and friendship between women in the 13th century French story L'Escoufle
The 13th century troubariz (female troubador) Bieiris de Romans and the love poem she wrote to a woman named Maria
A passionate poem of love and longing written by one anonymous 12th century German woman to another
Books mentioned
The full text of Na Maria by Bieris de Romans can be found in: Bogin, Meg. 1976. The Women Troubadours. Paddington Press, Ltd., New York. ISBN 0-8467-0113-8
The full text of the Tegernsee MS poem can be found in: Matter, E. Ann. 1989. "My Sister, My Spouse: Woman-Identified Women in Medieval Christianity" in Weaving the Visions: New Patterns in Feminist Spirituality, eds. Judith Plaskow & Carol P. Christ. Harper & Row, San Francisco.
This topic is discussed in one or more entries of the Lesbian Historic Motif Project here:
A transcript of this podcast is available here.
Links to the Lesbian Historic Motif Project Online
Links to Heather Online