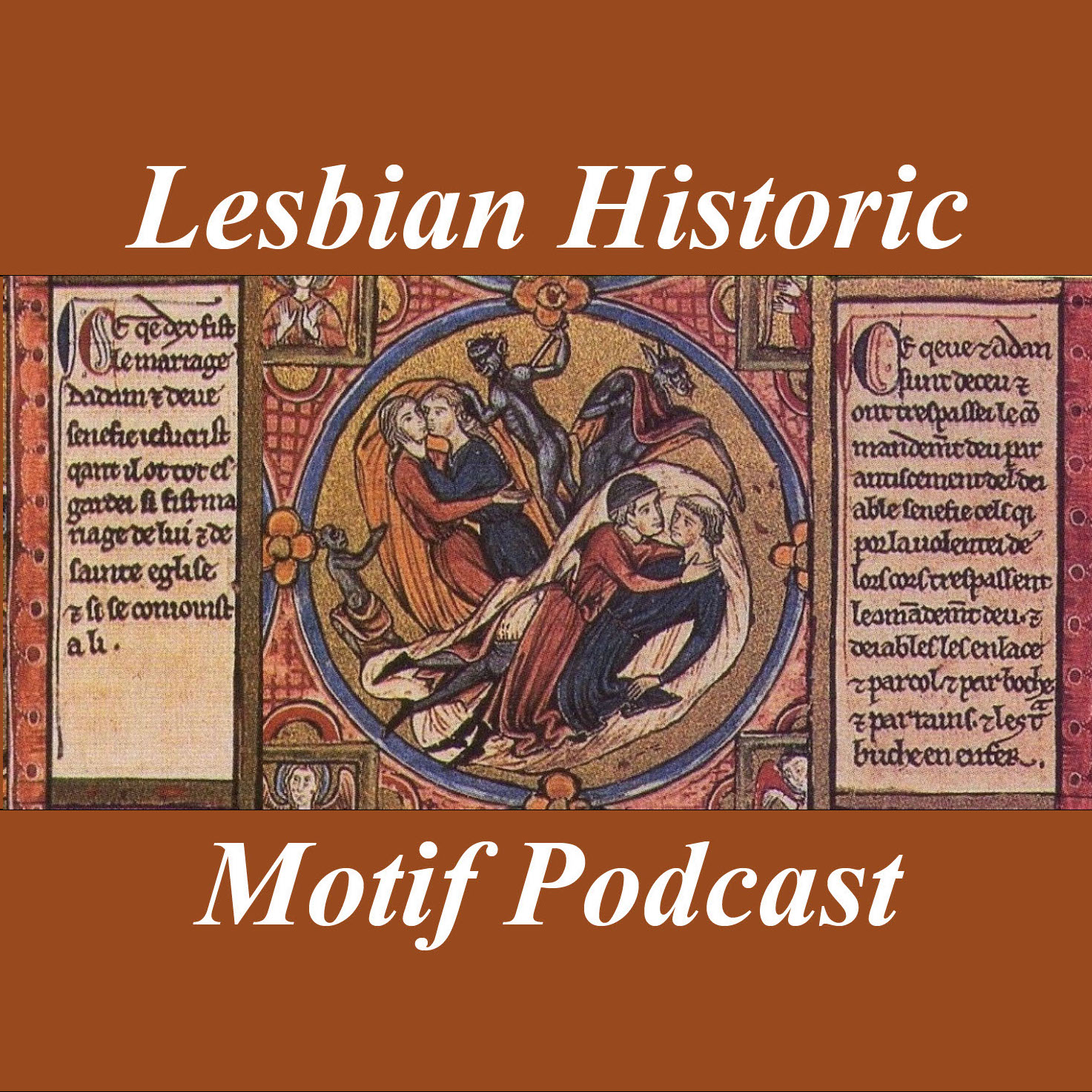 Iphis and Ianthe
The Lesbian Historic Motif Podcast - Episode 142 with Heather Rose Jones
Tracing same-sex and transgender themes in Ovid's Classical Roman tale of forbidden love across the ages.
In this episode we talk about:
Who was Ovid and what type of story was the Metamorphoses?
The basic plot of the story and the motif of inappropriate love objects
Gender identity and sexuality in Iphis and Ianthe
Medieval transmission and the purpose of the "moralized Ovid"
The Renaissance translations return to Ovid's original
Adapting Iphis in Yde and Olive and Gallathea
Iphis and Ianthe as a mirror for women through the centuries looking for a model of same-sex love
References

Caxton, William. 2013. The Booke of Ovyde Named Methamorphose. Pontifical Institute of Mediaeval Studies, Toronto. ISBN 978-0-88844-182-9
Durling, Nancy Vine. 1989. "Rewriting Gender: Yde et Olive and Ovidian Myth" in Romance Languages Annual 1: 256-62.
Golding, Arthur. 1567. P. Ouidius Naso, entytuled Metamorphosis, translated oute of Latin into English meeter. Willyam Seres, London.
Gower, John. 2013. Confessio Amantis vol. 2 edited by Russell A. Peck, with Latin translations by Andrew Galloway. TEAMS Middle English Texts Series. Medieval Institute Publications, Kalamazoo.
Hallett, Judith P. 1997. "Female Homoeroticism and the Denial of Roman Reality in Latin Literature" in Roman Sexualities, ed. By Judith P. Hallett & Marilyn B. Skinner, Princeton University Press, Princeton.
Hubbard, Thomas K. 2003. Homosexuality in Greece and Rome: A Sourcebook of Basic Documents. University of California Press, Berkeley. ISBN 978-0-520-23430-7
Mills, Robert. 2015. Seeing Sodomy in the Middle Ages. The University of Chicago Press, Chicago. ISBN 978-0-226-16912-5
Pintabone, Diane T. "Ovid's Iphis and Ianthe: When Girls Won't Be Girls" in Rabinowitz, Nancy Sorkin & Lisa Auanger eds. 2002. Among Women: From the Homosocial to the Homoerotic in the Ancient World. University of Texas Press, Austin. ISBN 0-29-77113-4
Watt, Diane 1998. "Behaving like a man? Incest, Lesbian desire, and gender play in 'Yde et Olive' and its adaptations", Comparative Literature, 50, 4 (Fall 1998): 265-85.

The full text of Gower's Confessio Amantis can be found at the website of the TEAMS Middle English Texts Series
The full text of Golding's 1567 translation of the Metamorphoses is available from Wikisource
This topic is discussed in one or more entries of the Lesbian Historic Motif Project here: Metamorphoses: Iphis and Ianthe (Ovid)
A transcript of this podcast is available here.
Links to the Lesbian Historic Motif Project Online
Links to Heather Online