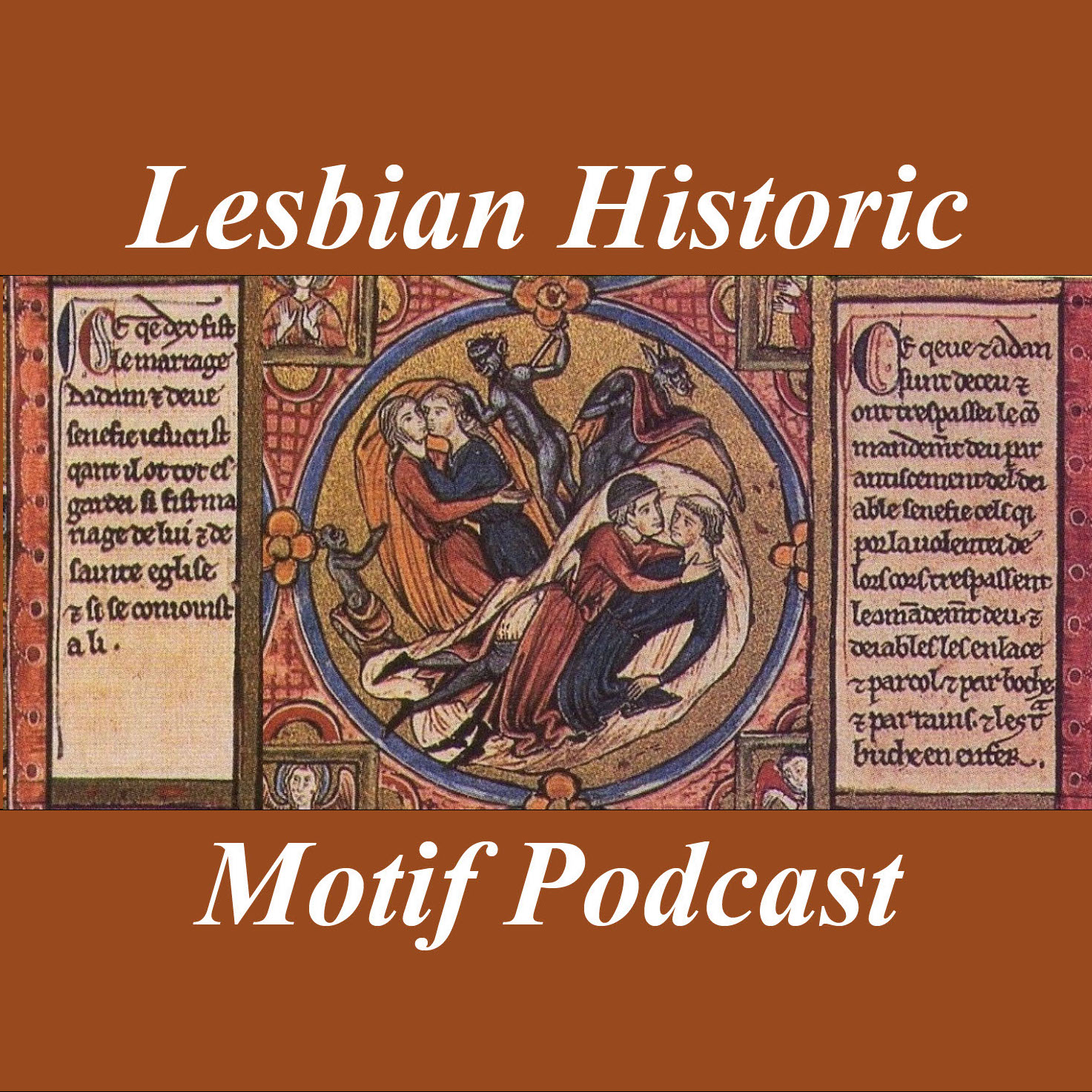 Researching the Origins of Lesbian Myths, Legends, and Symbols
The Lesbian Historic Motif Podcast - Episode 201 with Heather Rose Jones
In this episode we talk about:
The process of investigating "popular history" about lesbian symbols and myths
The following are only some of the sources mentioned in the podcast. If listeners have questions about anything not included here, drop a comment on the transcript over on the blog. I stand behind my sources!
LHMP #215 - Bennett, Betty T. 1991. Mary Diana Dods: A Gentleman and a Scholar. Johns Hopkins University Press, Baltimore. ISBN 0-8018-4984-5
LHMP #122 - Lardinois, André. "Lesbian Sappho and Sappho of Lesbos" in Bremmer, Jan. 1989. From Sappho to de Sade: Moments in the History of Sexuality. London: Routledge. ISBN 0-415-02089-1
Burford, E.J. 1986. Wits, Wenchers and Wantons - London's Low Life: Covent Garden in the Eighteenth Century. Robert Hale, London. ISBN 0-7090-2629-3
Linnane, Fergus. 2005. Madams: Bawds & Brothel-Keepers of London. The History Press. ISBN 9780752473383
Ackroyd, Peter. 2018. Queer City: Gay London from the Romans to the Present Day. Abrams Press, New York.
Arnold, Catherine. 2010. City of Sin: London and its Vices. Simon & Schuster.
Murphy, Colin. 2018. Fierce History: 5000 years of startling stories from Ireland and around the globe. The O'Brien Press.
A transcript of this podcast is available here.
Links to the Lesbian Historic Motif Project Online
Links to Heather Online